CWM IS HIRING!!
Always wanted to work in logistics and inspections?
We offer a fulltime job within a dynamic, flexible and young team.
We are CWM, one of the fastest growing inspection companies. For our Breda head office we are looking for support for our back office team.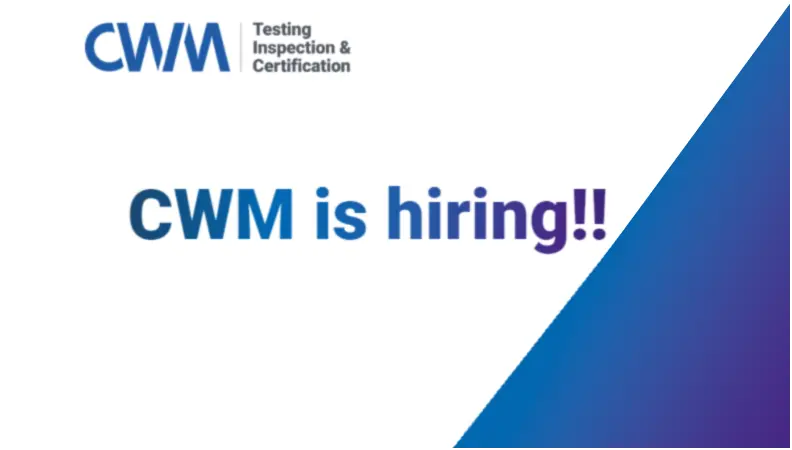 We offer:
A full time job (40 hours a week)
A great working atmosphere in a young and dynamic team
A competitive salary along with it's secundary conditions
A great chance to develop yourself in an international environment
An opportunity to develop your administration skills, but also get in touch with actual operations/planning/inspections at other divisions.
An opportunity to combine office work and inspection work out of the office (in joint discussion)
We are looking for:
Someone who is skilled with the computer and in general MS Office
Someone with affinity with logistics is a plus
Someone who speaks both Dutch and English
Someone who is accurate in work and administration
Someone who is flexible and young in spirit
Someone who doesn't necessarily have any working experience yet
Someone with at least a finalized MBO education
Interested?? Check out our website: www.cwminternational.com or contact Isik Bink at bink@cwminternational.com or call at +31 7630 30 100.

CWM TRADING IN TRUST