CWM upgrades ISO 17020 scope succesfully
We are happy to announce that our accreditation scope for ISO 17020 has been successfully upgraded following recent audits. With an ever increasing demand for CWM's inspection services across a wide range of products and commodities, we felt that it was important to upgrade our accreditation scope to cover these services.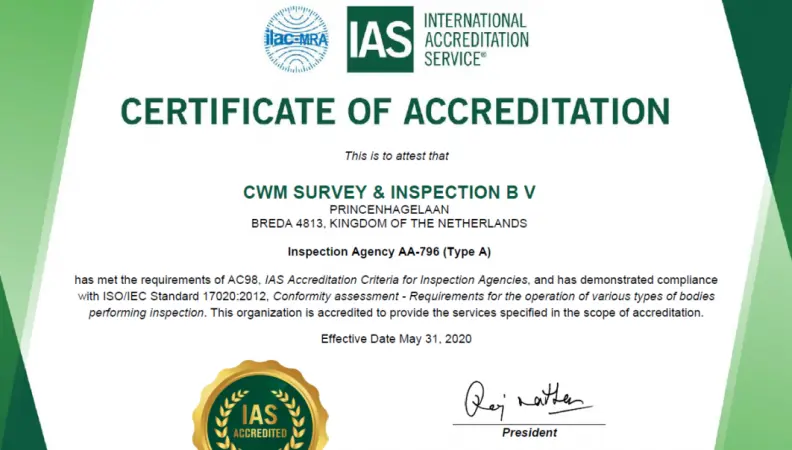 The scope now covers the majority of products commonly imported and exported globally and this successful accreditation scope is verification that our technical competence for the inspection of these products meets the very highest level of requirements.
Our technical competence along with our commitment to customer service is what keeps our customers very happy.